You will improve all language skills and increase your language level
You can start learning Czech from the very beginning
You will focus on conversation and practical usage of the language.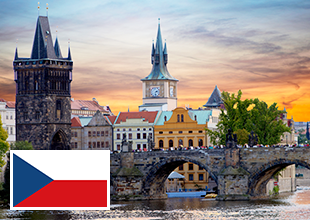 How?
In small groups of 3 - 5 students.
Modern course books and methodology.
Focus on all language skills: speaking, listening, writing and reading.
Active involvement of all students.
Conversation.
The same language level in the group.
The speed will be adjusted to the group.
In case of your absence, you can agree with your teacher in advance to connect online.

How often?
1 x weekly 90 minutes
You will be taught by qualified and experienced teachers, who will focus on:
Friendly atmosphere.
Needs of the group.
Conversation.
Modern methodology.
Where?
Our classrooms in Chrudim, Kolín and Kutná Hora.
When?
We will agree on exact time of your lessons with all the members of your group. We always try to take into account all time requirements of all participants. We will ask you for payment after the exact time is agreed by you.
For How Much?
See the pricelist for our branches: Chrudim, Kolín, Kutná Hora.